Friday, November 17th, 2023
Marvin Brackman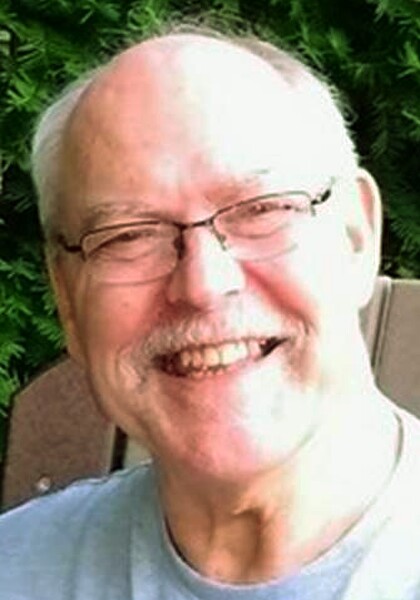 Marvin "Marv" R. Brackman, 74, of Coldwater, Ohio, passed away on November 16, 2023 at Divine Nursing and Rehab at Shane Hill in Rockford, Ohio.
He was born on November 7, 1949 in Celina to the late Herbert and Dolores (Brunswick) Brackman. On November 18, 1972 he married Linda (Livingston) Brackman and she survives at the residence in Coldwater.
He is also survived by his children, Todd (Lindsay DuRoss) Brackman, Philadelphia, Pennsylvania and Kara (Chris Harper) O'Kane, Cincinnati, Ohio; a grandson, Ethan Brackman; and brothers and sisters, Herbert (Jean) Brackman Jr., Coldwater, Sharon Fesmier, Mansfield, Ohio, Kathy (Vern) Moeller, Coldwater, Don (Judy) Brackman, Lima, Dan (Denise) Brackman, Coldwater, Jim (Brenda) Brackman, Findlay, Ken (Cathy) Brackman, Coldwater, Tom (Deb) Brackman, New Breman and Chris (Eileen) Brackman, St. Henry.
He is also preceded in death by a daughter-in-law, Heather Brackman; and brother-in-law, Ray Fesmier.
Marv was a 1968 graduate of St. Henry High School. He proudly served his country in the United States Army during the Vietnam War era. He retired from Ford Motor Company in Lima after working his entire life as a tool and die maker. He was a member of Holy Trinity Catholic Church in Coldwater and Coldwater Eagles. He enjoyed working on cars and anything mechanical, listening to music, attending rock and blue grass concerts, arts, animals, bird watching, traveling, especially in the eastern states, and spending time with his wife Linda relaxing in their backyard together.
Celebration services will be held at 1:00 pm on Saturday, November 18, 2023, at Cisco Funeral Home in Celina, where the family will receive friends from 11:00 am - 1:00 pm prior to the services at the funeral home. To conclude the services military rites to be conducted by Celina American Legion Post #210 and Celina VFW Post #5713.
Memorial contributions can be made to EverHeart Hospice, 230 W Main St, Coldwater, Ohio 45828.
To pay respects and to leave online condolences or memories, visit www.ciscofuneralhome.com or Cisco Funeral Home Facebook page.