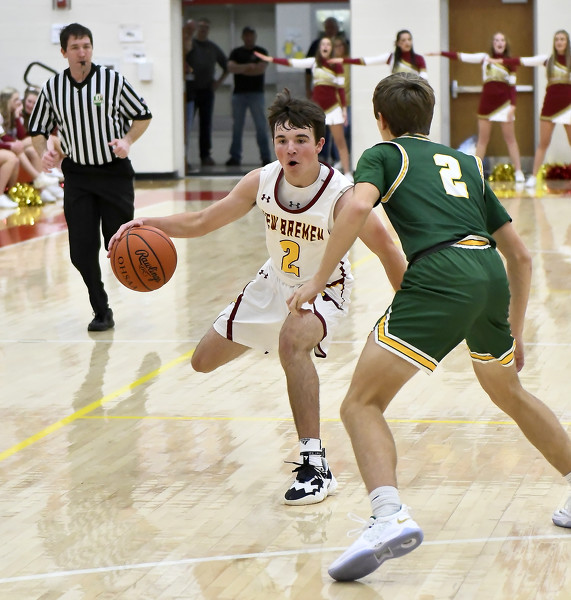 New Bremen opens season with big victory
NEW BREMEN - New Bremen boys basketball coach Cory Stephens said he wanted his team to get out and run.
In the 2021-22 season lidlifter, the Cardinals did just that, pulling away to defeat Ottoville 62-43 on Friday night at the Nest.
ST. HENRY - St. Henry didn't sink a shot from the field for the first 7:42 in the first quarter, and the slow start proved too much to overcome.
Fa
Compiled By Tom Haines

Parkway held Waynesfield Goshen to 16% shooting from the field and 19 points in a 56-19 boys basketball win to open the season on Friday.