Wednesday, July 13th, 2011 Stories in The Daily Standard
Online Local News Stories
Improved county finances will allow for three more sheriff's deputies. Mercer County Commissioners on Tuesday approved hiring the road deputies - an action they OK'd late last year but delayed due to uncertainties about the 201 . . .
ROCKFORD - Parkway school board members voted 4-1 to give school administrators a 3 percent raise, effective Aug. 1. Superintendent Greg Puthoff said Parkway was one of the only schools in the area to not have a budget deficit . . .
CELINA - The Coldwater Cavaliers rode the strong arm of Drew Klosterman and used some early offense to eliminate the Celina Bulldogs, 6-1, on Tuesday night in District 4 ACME baseball action at Montgomery Field. With the win, t . . .
Print Edition Only News Stories
• Spillway suit at Supreme Court
• Trees removed as city park reopens
• Heat buildup in vehicles deadly to trapped children
• Grant money for future sewer project far less than expected
• BOE looks toward adding tax levy
• Health officials seek public feedback
• Celina man arrested on felony drug charges
• Businesses going strong with disaster loans
• Choosing a Lake Festival queen
• Princess to reign
• Minster scrores three in fifth to beat Wapakoneta
• Kill will make the jump to Division I

Photo Albums
Wednesday, July 1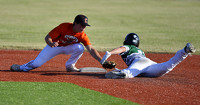 Tuesday, June 30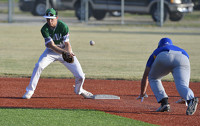 Tuesday, June 30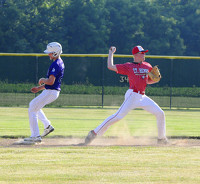 Monday, June 29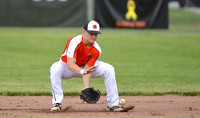 Online Video
Friday, May 1