Wednesday, February 6th, 2019
Wright State seeks to hire new professors
By Tom Stankard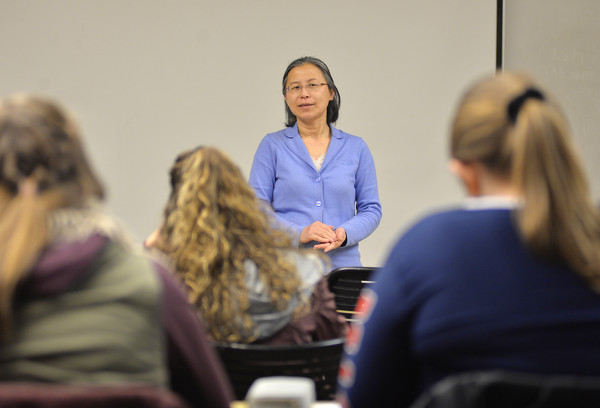 DAYTON - Wright State University administrators are advertising to hire long-term adjunct professors for many subjects as the university faculty union's strike continues into its third week.
"We are looking forward to bringing in more, qualified instructors to provide instruction to our students as we move forward," WSU Communications Director Seth Bauguess said. "We value our faculty and respect their right to collectively bargain. We have engaged them in good faith throughout this process. The actions of those faculty members who continue to participate in the union's strike do not change the university's obligations to its students, the taxpayers and our community to continue operating the university."
American Association of University Professors-WSU President Martin Kich in a Tuesday afternoon teleconference said "this is the university's most recent scare tactic" after seeking to have the State Employment Relation Board declare the strike unauthorized and filing an unfair labor practice charge against the union.
He claims university officials haven't negotiated in good faith, saying this was evident on Sunday when board members ratified their own proposal to persuade union members to approve it.
The union wouldn't have brought the proposal up for a vote because union officials didn't consider the offer to be a tentative agreement, Kich said.
The sides have tangled over the central issue of health care, officials have said. Earlier this month, administrators implemented employment terms that put union members on the same health-care plan as other university employees to save money as officials continue to deal with Wright State's ongoing financial crisis.
"Having all university employees join the existing staff and non-bargaining unit health-care plan is one of the most important structural changes necessary to moving the university toward financial stability," Bauguess said.
The university's health-care plans are competitive with other Ohio public institutions', WSU President Cheryl Schrader has said.
"But we've also been offering an unsustainable health-care plan only for bargaining-unit faculty members that's been increasing in cost at the rate of three times the national average. Operating two separate plans costs us millions of dollars in extra expense to the university's budget each year," Schrader said.
WSU officials have estimated the change would save the university millions of dollars annually. Union members are willing to sign up for the plan, Kich said. However, part of the terms state the plan can be changed at administrators' discretion, but they must give union members a 60-day notice before altering the plan.
Agreeing to this would eliminate the union's legal right to bargain over health care, he said. Union member Noeleen McIlvenna said this part of the plan could eventually eliminate the union's voice and ability to bargain over anything else.
Kich agreed, saying that voice allows members to protect the academic integrity of university programs so they can provide students the best possible education.
The strike began on Jan. 22 and has since become the longest higher-education strike in Ohio's history, Kich noted. The longer it goes, the more it hurts the students' education, he added. Nearly 560 of WSU 1,700 full-time faculty are union members.
University officials have asked adjunct professors, graduate assistants and sought outside help to fill in for those on strike. Some students, however, have shown up to class to find they had no teacher or were given alternate assignments or dismissed, WSU officials have said.
Striking faculty members have asked for access to their university email accounts and online course information so they can prepare to return to their classes, WSU officials have said. As of Jan. 24, 44 percent of union faculty had crossed the picket lines and returned to their classrooms.
Schrader has encouraged students to continue attending class and completing their assignments during the strike.