Saturday, January 11th, 2020
A Church Divided?
UM Church considers split over LGBTQ issues
By Leslie Gartrell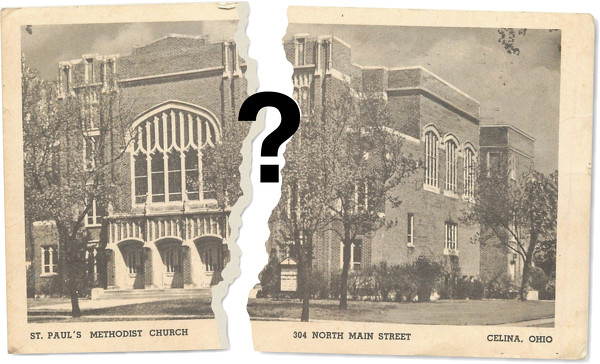 Local pastors said they are hurt and confused and praying for a solution that lets the United Methodist Church stay united after church leaders announced a proposal on Jan. 3 to split the denomination over differing beliefs on same-sex marriage and LGBTQ clergy.
Under the church's current book of discipline, ordained pastors are not allowed to perform same-sex marriages and "practicing" LGBTQ people cannot become ordained pastors.
Church leaders will vote on the "Protocol of Reconciliation & Grace Through Separation" at the church's general conference in May. If passed, it would allow for a new "traditionalist" denomination to form and separate from the United Methodist Church. Other denominations may also be formed, according to the proposal.
Once the new traditionalist denomination left, the existing United Methodist Church would be free to repeal the church's ban on same-sex marriages and LGBTQ clergy.
The Rev. Tim Benjamin, who is pastor at Wayne Street United Methodist Church in St. Marys, said he is disappointed over the possibility of splitting the denomination.
"I'm so sorry to see this denomination split," he said. "I can't see how anyone can be served by this."
Mercer and Mount Zion United Methodist Church pastor the Rev. Craig Cisco said the split is heart-breaking, especially when both sides love the church and are fighting for their beliefs.
"I don't think any option is healthy for us at all," he said.
Benjamin and Cisco, among other pastors, question how well the church can meet its mission of creating disciples of Jesus to transform the world if it splits.
"It's a shame that it's come to this decision," Cisco said. "We can do a lot of good, and I hope the split doesn't affect that."
Grand Lake United Methodist Church pastor the Rev. Mick Whistler said any decision will affect the entire denomination in an unprecedented manner.
"We've been arguing for 46 years," he said. "It's clear we're not going to a consensus."
"And it's time," added associate pastor the Rev. Diane Mendelson. "Many other church denominations have already been through all of this."
Some local pastors voiced confusion because the proposal, if passed, would affect not only the United States but also the global United Methodist Church, including more socially conservative countries in Africa and Asia, where homosexuality is illegal.
"The global nature of the church is what's kept this debate going for 46 years now," Whistler said. "If it was just the United States, we would have probably tipped progressive a while ago."
Whistler and other pastors also questioned why this issue would split the church when it has survived disagreements over issues such as slavery and ordaining female pastors.
"Debates and different views are welcome, but I wish it didn't come at the expense of division," Cisco said.
Under the plan, the church's General Council on Finance and Administration would provide $25 million over four years to the new traditionalist denomination. An additional $2 million would be set aside for any other new denominations. Pension plans for all clergy and lay employees would remain in place regardless of affiliation, according to the proposal.
Local churches would be able to choose by the end of 2024 whether to stay in the United Methodist Church or join a new denomination. Any church moving to another denomination would maintain its assets and liabilities.
Benjamin said his church, which hosts about 350 people every Sunday, will have a congregational meeting to discuss the proposal after this Sunday's worship. He said they have a lot to consider, adding he wasn't sure what the congregation would do if the proposal is passed.
Cisco, who sees about 35-38 congregants at Mercer UMC and about a dozen at Mount Zion, Celina, said he wasn't sure which denomination his congregations would choose if the proposal is passed. His church members haven't voiced opinions on the issue, he noted.
Whistler and Mendelson said they likely would lean traditionalist but emphasized that the decision would need to be made as a congregation, which averages 450 people on Sundays at the Celina campus and 30-35 people at the Montezuma campus.
Until a decision is reached at the May general conference, all pastors said they will continue to pray for a solution that doesn't includee a split.
"I'm hoping for a miracle," Benjamin said.