Flu hitting area hard this year
Health officials say more of a concern than coronavirus
WAPAKONETA - The spread of the 2019 novel coronavirus is raising alarms globally, but local health officials say a more dangerous virus has already made its way into communities across the nation - influenza.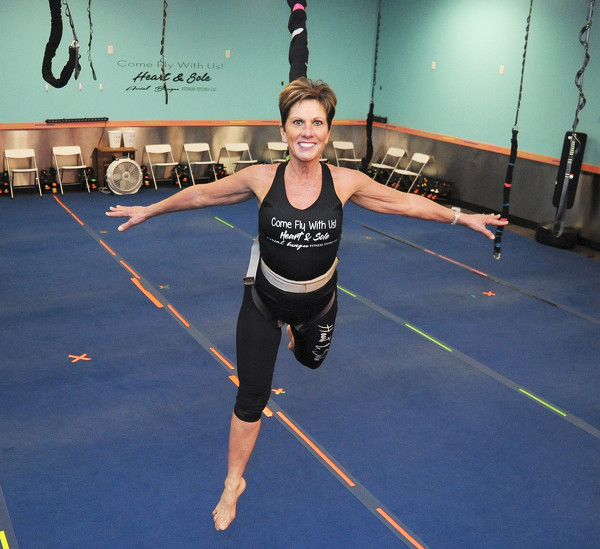 Benefit set Saturday in St. Marys
ST. MARYS - A $20 donation and a workout session at Heart & Sole Fitness this Saturday are all it takes to become a Hero4Harper.
Kathy Wallace
County's compensation plan will be evaluated
CELINA - To stay competitive in hiring and keeping employees, Mercer County commissioners will contract with an outside firm to evaluate the county government's compensation plan.
County eligible for millions in grants
CELINA - Mercer County officials this year are eligible to apply for $3.85 million in Community Development Block Grant funds for infrastructure, economic development and enhancement projects.
Board OKs district's preschool tuition rate
ST. HENRY - School board members approved the district's preschool tuition rate during Monday's meeting.
Tuition increased to $90 per month with a
Officials search for funding for roof
COLDWATER - School administrators are looking at possible funding options for more long-term solutions for roof issues that continue to affect the school building.
Council approves tax abatement
ST. HENRY - Village council members heard final reading of and unanimously approved a resolution to permit a tax abatement for Hemmelgarn Enterprises during a brief meeting on Monday.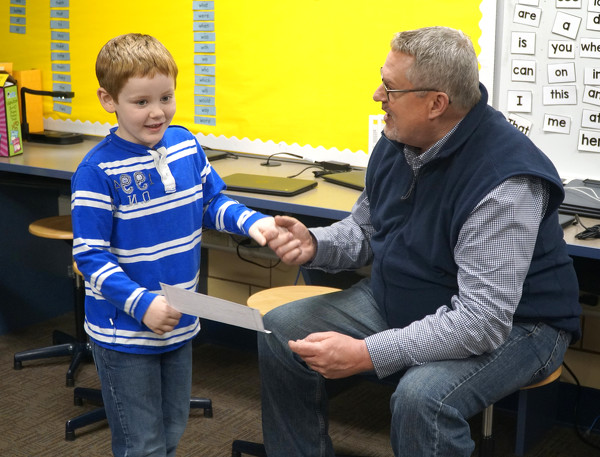 ST. MARYS - Board of education members toured the district's facilities on Tuesday to consider requests for capital improvement expenditures.
The requests for 2020 include,
• placing $60,000 into a reserve account.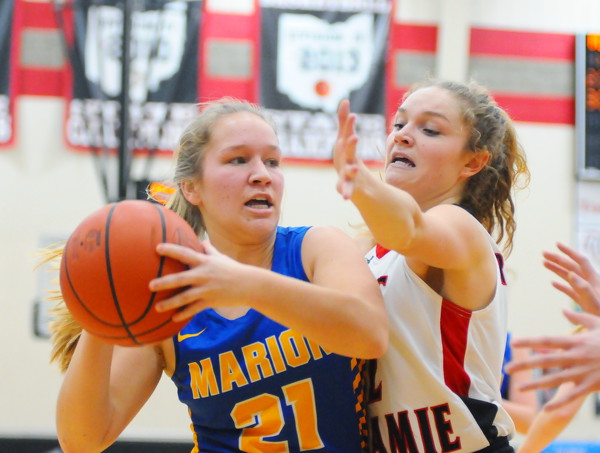 FORT LORAMIE - Score.
Full-court Press.
Turnover.
Score again.
Repeat.
The Fort Loramie girls basketball team followed a familiar script to their 20th win of the season on Tuesday, beating Marion Local 80-28 in a matchup of state-ranked teams in Division IV.
Area Roundup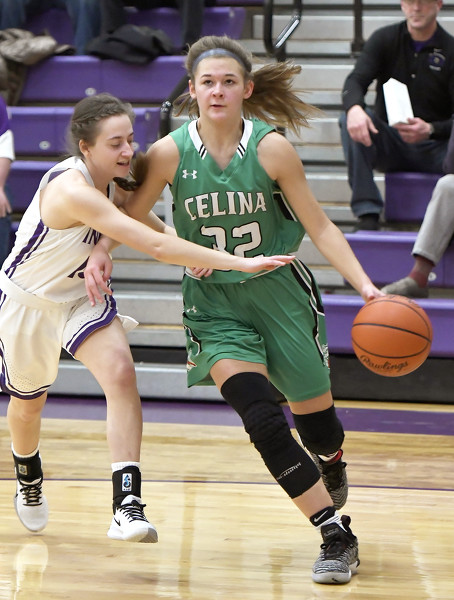 Compiled by Gary R. Rasberry

Fort Recovery improved to 16-5 on the season with a 54-27 victory over Celina in non-conference girls basketball action on Tuesday at Fort Site Fieldhouse.