Mercer No. 3 in COVID per capita
Coronavirus cases in county pass 900
CELINA - More than 20 new cases of COVID-19 were reported in Mercer County over the weekend, bringing the county's total to 914.
The Mercer County Health District on Facebook reported 23 new cases, 12 of which were reported on Saturday and 11 on Sunday.
Toxins in lake high, unsafe
CELINA - Microcystin levels in Grand Lake this summer were higher than last year, but still reportedly lower than the five-year average for the lake.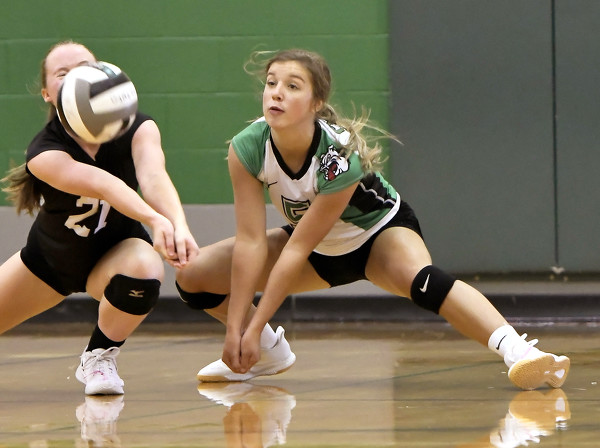 CELINA - Following their emotional five-set victory less than 48 hours prior against Elida, it was understandable if the Celina volleyball team entered Saturday's non-league match with Minster a little mentally fatigued.
Area Roundup
Cardinals win over Falcons
Compiled by Gary R. Rasberry

New Bremen won a battle of state volleyball champions in beating defending Division II state champion Bishop Fenwick in four sets on Saturday morning at the Nest in New Bremen.
Davenport captures Intercontinental Classic
From Staff and Wire Reports

Jonathan Davenport passed Kyle Strickler on the final lap to capture the $50,000 first prize in the feature of the Intercontinental Classic held at Eldora Speedway on Saturday. No fans were permitted to attend the event.