St. Henry administrator to retire Oct. 31
ST. HENRY - Village council members accepted the retirement of village administrator Ron Gelhaus after a nearly two-hour executive session on Monday evening.
Village creates COVID fund
COLDWATER - Village council members on Monday night passed an emergency resolution creating a small business COVID-19 relief fund.
The fund is in
Fort nets nearly $46K for fire expenses
Staff reports

FORT RECOVERY - The Southwest Mercer Fire District was awarded a nearly $46,000 grant through the Assistance to Firefighters Grants Program.
St. Marys to create COVID grant program
ST. MARYS - City officials will create a grant program assisting small business owners who have been adversely affected by the COVID-19 pandemic.
St. Henry superintendent: Staff, students adapting
ST. HENRY - School board members met briefly on Monday evening and discussed the first few weeks of in-person teaching.
Superintendent Julie Garke had nothing but praise for the students and staff of the district for their flexibility and ability to adapt.
New Bremen Cidertime event canceled due to pandemic
NEW BREMEN - A long-standing tradition in the village of New Bremen has been canceled this year due to concerns associated with the coronavirus pandemic, village councilors learned at Monday night's regular meeting.
Celina man in court on 2nd domestic violence case in 2 years
CELINA - A Celina man made his initial appearance in Mercer County Common Pleas Court for his second case of domestic violence in two years.
Faran
Area Roundup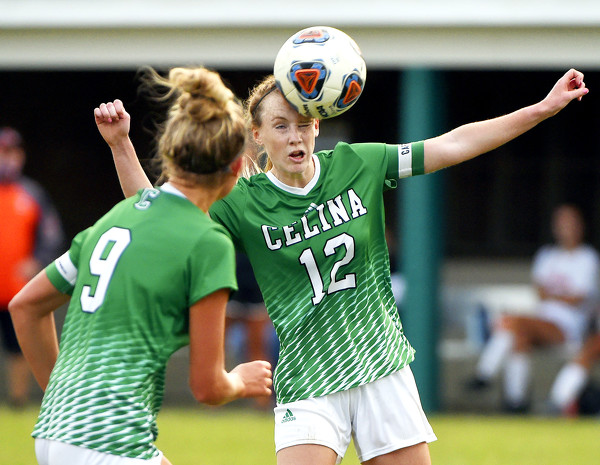 Compiled by Gary R. Rasberry

Makenna Klingshirn's goal early in the second half was all Celina needed to pick up the 1-0 win in Western Buckeye League girls soccer action at the soccer stadium.