Monday, October 3rd, 2022
The Starlight Drive-In thanks you for coming
Once this screen brought Hollywood to Maria Stein
By Daily Standard Staff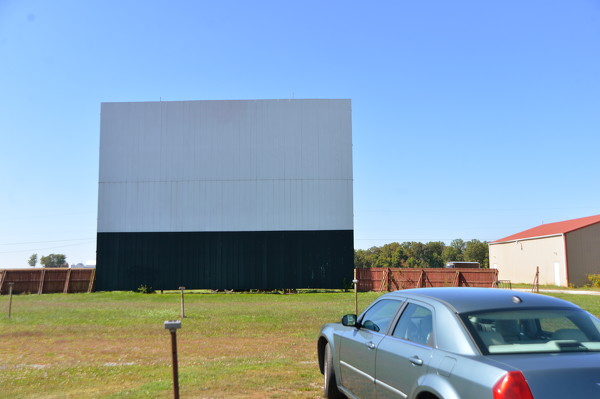 Photo by Paige Sutter/The Daily Standard
By BOB TOMASZEWSKI and LESLIE GARTRELL
newsroom@dailystandard.com

MARIA STEIN - On clear nights under starry skies, over the sounds of popcorn popping and soda fizzing, moviegoers at the Starlight Drive-In would watch films from the comfort of their cars or trusty folding chairs.
On some nights, friends would grip their seats with white knuckles as the "Jaws" theme song rose to a crescendo over the speaker. When the classic thriller "The Exorcist" filled the giant screen, couples could take comfort in each other's arms as the priests shouted, "The power of Christ compels you!"
Dan Myers, owner of the Starlight Drive-In since 1987, said there used to be a time the theater was so popular customers had to be turned away.
"We used to turn them away at the Starlight," he said. "Twenty years ago we would fill this place up. I would literally have to shut the gate and turn them away."
A uniquely American cultural icon, drive-in movie theaters were an experience in and of themselves. It served as a space for families to spend time with each other and an affordable date night option.
However, Myers said times have changed. At one of the theater's most recent showings, no one showed up, he said. Now, Myers said the Starlight Drive-In may not reopen and is looking for supporters to help keep the theater alive.
Myers said the drive-in opened in 1949. He's worked at the Starlight Drive-In most of his life, he said, starting in 1968 when the theater was under the ownership of Mark Jones.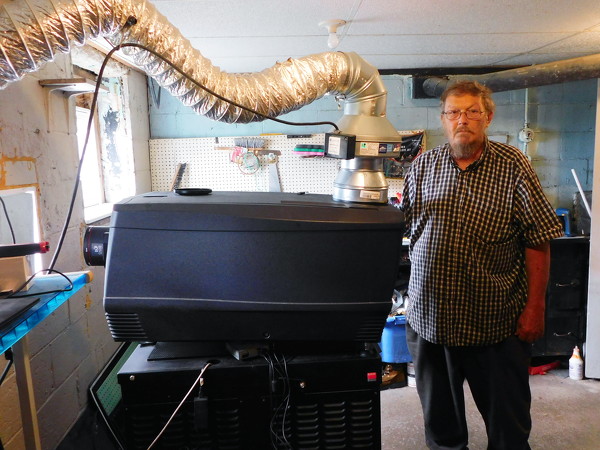 Photo by Paige Sutter/The Daily Standard
Yet with a downturn in business, he decided to let the public know his projector is for sale. Myers is reluctant to do so and mentioned he wants to continue the business next year if he gets the support of advertisers and community members.
According to the New York Film Academy, there were over 4,000 drive-ins throughout the U.S. during its peak in the 1950s and 1960s. Ohio, New York and Pennsylvania have the most drive-ins still in operation in the U.S., according to NYFA.
"There's more here in Ohio, more here in this 50-mile radius than anywhere in the country," Myers said. "It's kind of weird, you don't even see any in California that can afford to be open year-round."
The drive-in has faced numerous obstacles since Myers and his mother became partners and took over the business, located at 1889 State Route 127. The switch to digital and streaming led to a downturn in business, he said.
"Everything went digital," Myers said. "A lot of the little mom and pop shops like this closed, a lot of the indoors closed and several drive-ins at that time."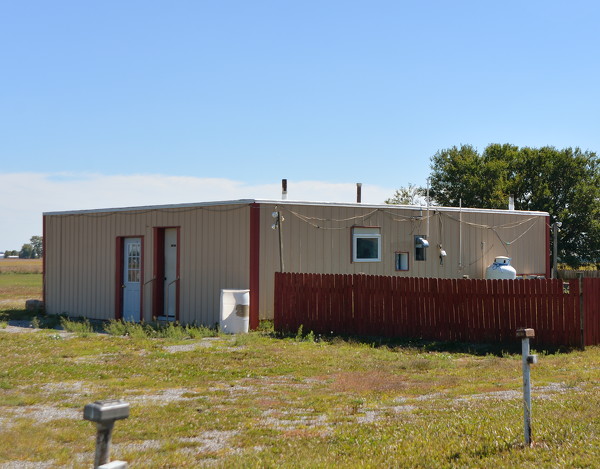 Photo by Paige Sutter/The Daily Standard
Last year, the theater was only open five weeks as Myers battled cancer. The COVID-19 pandemic especially hurt the business, he said.
At the same time, Myers still enjoys what he does for a living. He's seen generations of families come to the Starlight Drive-In to enjoy classic film re-runs, affordable concessions and time spent outdoors. Yet the drive-in has struggled to draw crowds, he said.
"Even when we opened this year and we gave free popcorn away," people didn't come to the drive-in, he said. "People you know, if they don't see it on the internet, they don't think it's there."
Facing similar problems in 2015, Myers acquired a new projector after crowdfunding $55,000 for a digital projector as suppliers transitioned away from film.
Myer said he has had success showing older shows such as "Jaws" at the theater, which can be shown at a lower cost than newer shows. He added the theater competes with the Dixie Twin Drive-In in Dayton, as well as drive-ins in Van Wert and Sidney.
According to the drive-in's website, the theater was open for two shows every Friday-Sunday night at dusk. Tickets cost $8 and tickets for kids 12 and under cost $3.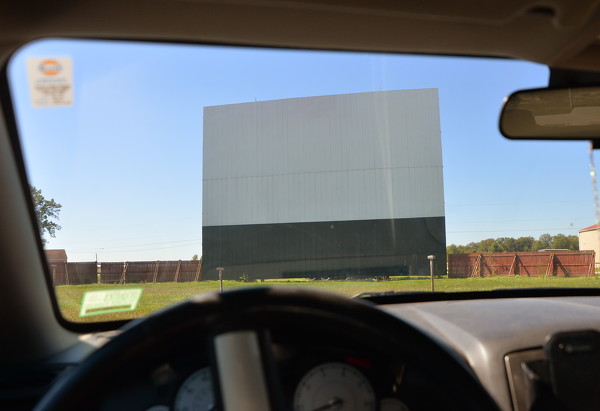 Photo by Paige Sutter/The Daily Standard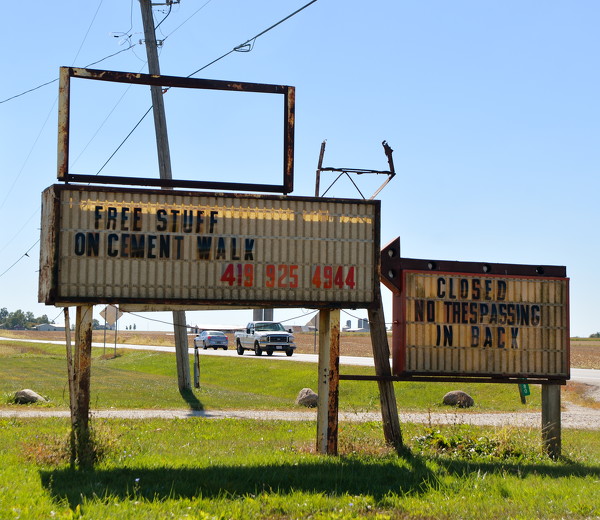 Photo by Paige Sutter/The Daily Standard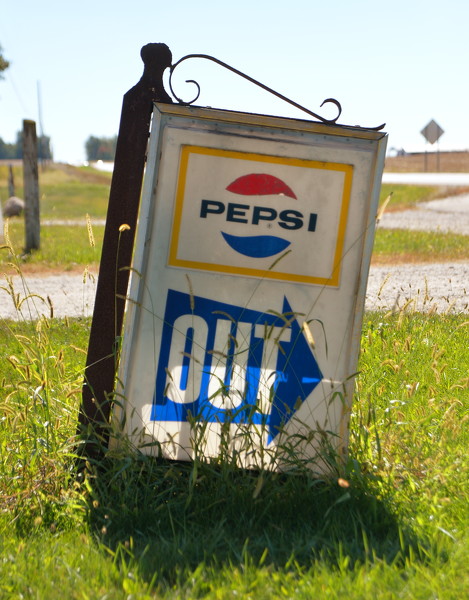 Photo by Paige Sutter/The Daily Standard