Monday, December 4th, 2006 Stories in The Daily Standard
Online Local News Stories
United Steelworkers' top brass need to get back to negotiations with Goodyear and get out of the political tangle among themselves, according to a former president of the local union in St. Marys. "It saddens me that so many co . . .
CANTON - Warren John F. Kennedy was introduced to Andy Puthoff early and often on Saturday. The Eagles knew that the Redskin tailback would be coming, but could find no way to stop him on a regular basis. Puthoff capped off . . .
CANTON - Just before the Marion Local Flyers accepted their Division VI state championship trophy, a familiar cheer began in the sections occupied by the Blue and Gold faithful. It wasn't the now-familiar "Who's in the house?" . . .
Print Edition Only News Stories
• LIA creating pollution complaint form
• Christmas village display lights up holiday in a big way
• Redskins dominated play in the trenches
• Special set of seniors for St. Henry
• Starkey feels right at home in Red and White
• It has been a fun run for the Griesdorn family
• Otte gave it a try but couldn't go on
• Injury to Shaefer didn't happen on football field
• One final look back at state
• Bulldogs come up short in first game
• Furious fourth-quarter rally for Celina falls short
• Cardinals rally to tie, then win in overtime

Photo Albums
Friday, June 2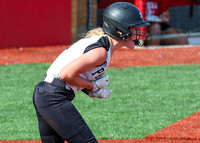 Thursday, June 1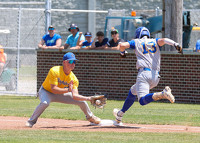 Thursday, June 1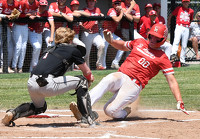 Monday, May 29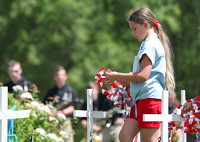 Online Video
Wednesday, February 22