Thursday, February 15th, 2007 Stories in The Daily Standard
Online Local News Stories
Heavy snow and frigid temperatures can be a lethal combination for area residents who head outside with shovel in hand to clear sidewalks and driveways. Even those out for a walk are at risk without proper precautions. Two Ce . . .
Apparently it takes more than a blizzard to foil a romantic notion. Coldwater florist Theresa Jutte waded through knee-high snow and jumped shrubs to deliver Valentine's Day roses late Tuesday, just hours before a severe winter . . .
There is plenty of silver hair at the golden arches in Celina, but owner Mary Monfort and manager Josh Vorhees do not mind it the least. "Older workers add such stability to the workforce here at McDonald's," Monfort says. "The . . .
Print Edition Only News Stories
• Money concerns slow plans
• Man pleads guilty to OVI charge
• Some storefronts in Celina change
• Indians and Panthers searching for consistency
• Coldwater vs. New Bremen
• Minster vs. St. John's
• Versailles vs. St. Henry
• Defiance vs. Celina
• New Knoxville vs. Marion
• Elida vs. St. Marys

Photo Albums
Saturday, January 28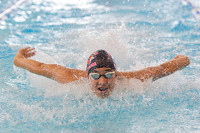 Friday, January 27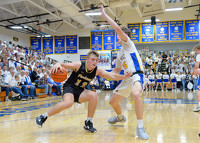 Friday, January 27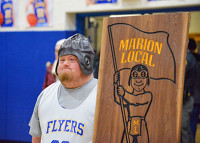 Friday, January 27

Online Video
Thursday, January 26