Tuesday, February 12th, 2013 Stories in The Daily Standard
Online Local News Stories
COLDWATER - Interim police chief Jason Miller was named the new chief by village council members Monday night. The unanimous council decision followed a 20-minute executive session. Miller, who will receive a $44,000 annual s . . .
ROCKFORD - A five-point lead for Parkway's girls basketball team turned into an eight-point deficit in a matter of 3 1/2 minutes at the end of the first half as the Panthers lost 71-58 against Waynesfield-Goshen on Monday night a . . .
With the pending resignation of Tim Buschur as commissioner of the Midwest Athletic Conference, the MAC athletic directors spent the last several weeks looking for a viable replacement. Don Kemper was announced on Monday as the . . .
Print Edition Only News Stories
• Ammo in short supply
• Local man facing more sex charges
• Business to purchase city lot
• Track decision a hurdle for board members
• District to see no increase in state funding
• Savings accounts set up for future projects
• Village won't refuse contract
• Council approves purchase of land for building
• Five jailed for unlawful purchase of pseudoephedrine

Photo Albums
Friday, February 3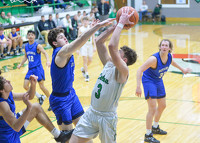 Friday, February 3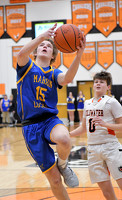 Friday, February 3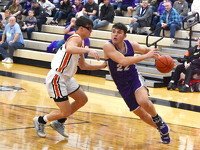 Thursday, February 2

Online Video
Thursday, January 26