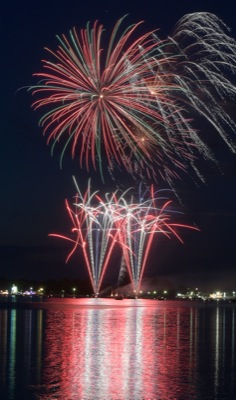 By Tom Stankard
CELINA - Fireworks represent a celebration for some people, but for Barry Peel Jr. they are an art form.
Peel's grandfather introduced him to fireworks at a young age, and he hasn't lost interest since, Peel said.
While watching a fireworks show at the Celina Lake Festival 30 years ago, he told his wife and son, "someday I want to do that job right there."
Over the past 12 years, he has been involved in assembling and leading shows alongside his brother Brett and son Barry III. [
More
]