Celina electric rates set to increase
CELINA - For the first time since 2004, city councilors are poised to change the base electricity rates to be more fair to all customers, stabilize revenue, reflect projected power costs and provide funds for anticipated capital expenditures.
Timeline set for school renovation
Minster
MINSTER - The district's $10.3 million middle/high school renovation project should begin in March and be completed by August 2019.
Superintendent
St. Marys native named top entrepreneur
ST. MARYS - Bill Balderaz, a 1993 Memorial High School graduate, will be recognized as one of the top entrepreneurial catalysts in Ohio at the VentureOhio Dinner tonight in Columbus.
Celina council OKs out-of-state aid
Action allows sending city truck, linemen to hurricane-ravaged Florida
CELINA - City utility workers will be allowed to help in other states impacted by man-made or natural disasters after city council's action on Monday night.
Mercer lowest in joblessness
From staff reports

Mercer County again reported the lowest county unemployment rate in Ohio.
August's rate in the county fell 0.3 percent to 3.2 percent, according to data released today by the Ohio Department of Job and Family Services.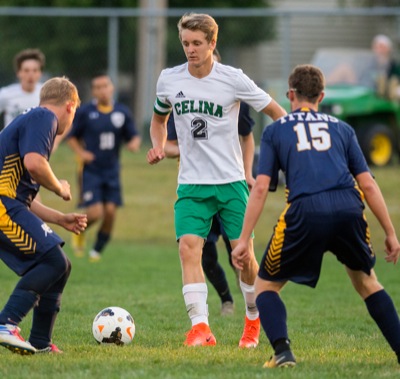 Celina plays well but falls to Ottawa-Glandorf
CELINA - Ryan Jenkins can't fault the effort of his Celina boys soccer team. The shots just weren't dropping.
The Bulldogs had plenty of chances to
Indians sweep Raiders
FORT RECOVERY - The last time the Indians were on the floor at Fort Site Fieldhouse, they upstaged top-ranked New Bremen in four sets.
Fort Recovery didn't need that many sets on Monday against Russia.
Redskins top Riders to remain unbeaten
Compiled by Colin Foster and Gary R. Rasberry

St. Henry defeated St. Marys 167-175 in boys golf action on Monday at the Elks.
Kyle Naumann was once again match medalist for the Redskins, shooting a 38. Jack Romer had a 41, while Seth King and Ryan Grieshop each had rounds of 44.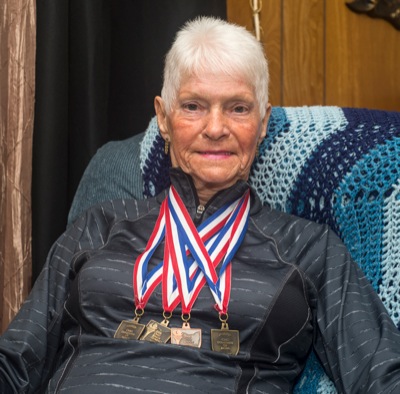 Celina woman has medals to prove her belief in active living
CELINA - Many doctors recommend an active lifestyle for seniors looking to improve their health.
Vi Von Deporche of Celina has put that recommendation into full action. At the age of 90, she is more active than many people half her age.