Thursday, September 14th, 2023
David Jackson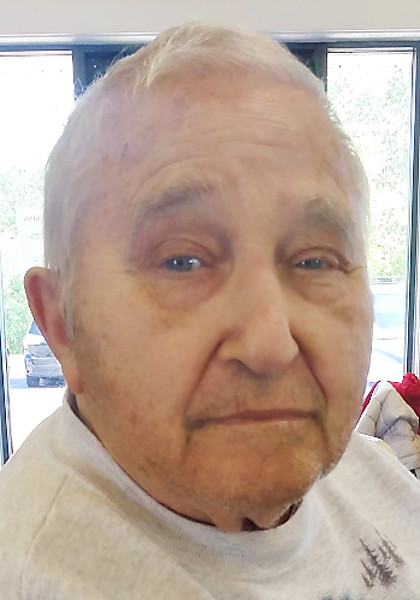 David Lee Jackson, 81, of Celina, Ohio passed away on September 12, 2023, at Celina Manor.
He was born April 5, 1942, in Celina to the late Carl and Martha (Trissel) Jackson. On March 27, 2010, he married May Ann (Litmer) Jackson and she survives at the residence in Celina.
Other survivors include his children, Ross (Karen) Jackson, Celina, Rona Schott, Celina and Rochelle (Francois) Collard, South Korea; a brother, Tom (Alice) Jackson, Chattanooga, Ohio; a sister, Diana (Jack "Bunk") Gray, Celina; and four grandchildren, Amelie, Wyatt, Nicolas and Jaret.
He is also preceded in death by his first wife, Catherine (McDonald) Jackson; two brothers, Jonny and James Jackson; and a sister, Sharon Jackson.
David proudly served his country in the United States Navy during the Vietnam era. He worked at Mersman Furniture Factory in Celina for 27 years and Plastipack Packaging Inc in Jackson Center, Ohio for several years. He was a member of Grand Lake United Methodist Church in Celina and Celina American Legion Post 210. He enjoyed collecting trains, watching the Cleveland Guardians, listening to Jonny Cash, being the president of the resident council at Celina Manor, and most of all being around and talking to people. David never knew a stranger, loved his family and his teddy bear "Buddy" and will be missed by all.
Memorial services will begin at 11:00 am on Saturday, September 23, 2023, at Cisco Funeral Home in Celina with Rev. Deb Ketcham officiating; where the family will receive friends from 9:00 am - 11:00 am prior to the services. Burial will follow at North Grove Cemetery in Celina; where military honors will be provided by the Celina American Legion Post # 210 and Celina VFW Post # 5713.
Following the services at the cemetery, the family invites everyone to join them at the Grand Lake United Methodist Church for a luncheon and a continued celebration of David's life.
Memorial contributions can be given to Cancer Association of Mercer County, 218 S. Main St., Celina, Ohio 45822.
To pay respects and to leave online condolences or memories, visit www.ciscofuneralhome.com or Cisco Funeral Home Facebook page.