Wednesday, November 21st, 2018 Stories in The Daily Standard
Online Local News Stories
CELINA - Mercer County Sheriff Jeff Grey believes now is the right time for county commissioners to grant a 5 percent pay raise to all county employees, citing their good work and the county's solid financial status. Grey made . . .
FORT RECOVERY - Fort Recovery Athletic Director Kurt Rammel called Tuesday a "big day for Fort Recovery." After all, it's not every day that the Indians have three college signees. All-Ohioan sprinter Robby LeFevre is Bronx . . .
MINSTER - For over a year, Courtney Prenger was committed to Xavier University, but she couldn't bring herself to say the magic words. Tuesday, those words were finally uttered as the Minster senior basketball standout could sa . . .
MINSTER - From the first trip he took to Fort Wayne and the University of Saint Francis campus, Jarod Schulze knew it was the place for him. The Minster senior basketball standout made it official on Tuesday by signing with th . . .
Print Edition Only News Stories
• Local residents voice opposition to manure rule change
• Judge rejects motions in St. Marys man's rape trial
• Volunteers pitch in to enable shut-ins to enjoy annual Giving Thanks Meal
• Minster council OKs tax agreement
• Construction of wastewater plant meets schedule
• No changes after board OKs election results
• No students hurt in crash involving Celina school bus
• Pedestrian struck and killed by train ID'd as Versailles woman
• Minster school board reviews changes to district's website
• Support continues for Coldwater district's robotics-based program
• Mercer still lowest in joblessness
• Know-how, patience, prep key to travel success
• Bulldog bowlers post sweep of Lancers

Photo Albums
Thursday, July 9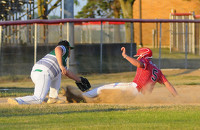 Thursday, July 9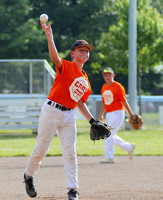 Wednesday, July 1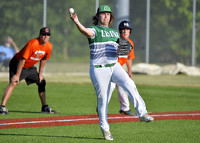 Tuesday, June 30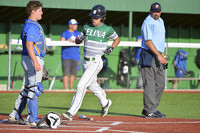 Online Video
Friday, May 1