Wednesday, June 26th, 2019
Celina man found guilty of drug charges, witness fails to appear
By Leslie Gartrell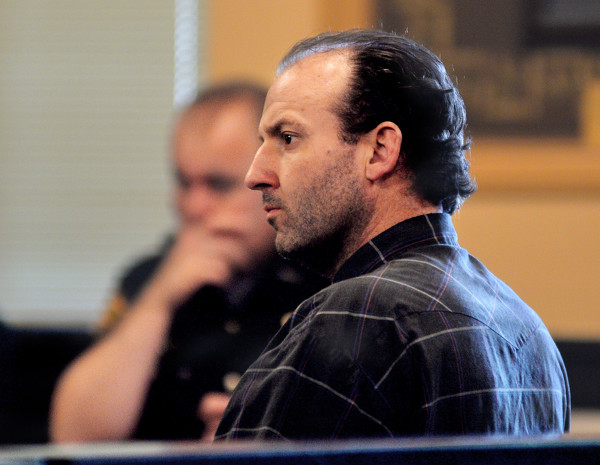 CELINA - A Celina man on Tuesday afternoon was found guilty of trafficking methamphetamine near a school or juveniles.
Jason E. Niemeyer, 39, was charged with two counts of aggravated trafficking of drugs, specifically methamphetamine, near a school or near juveniles. A Mercer County Common Pleas Court jury found him guilty on both charges after deliberating about two hours and 15 minutes. Niemeyer faces a possible prison sentence ranging from one to five years and fines of up to $10,000.
Mercer County Prosecutor Matthew Fox called forensic scientists Sara Tipton and Andrew Austin from the Ohio Bureau of Criminal Investigation, Bowling Green, during the trial's second day. The Mercer County Sheriff's Office had asked BCI officials to analyze the suspected drugs.
Both Tipton and Austin conducted chemical and instrumental analysis on the substances and concluded they contained methamphetamine.
Defense attorney James Tesno had planned to call two witnesses to the stand Tuesday. However, the key witness for the defense failed to appear.
Tesno said he had personally delivered a subpoena to Cassie Ellis of Wapakoneta on June 19 to testify at Niemeyer's trial at 10 a.m. Tuesday. By about 10:30 a.m., Tesno requested a recess to try to contact her. Judge Jeffrey Ingraham approved the recess, and the trial reconvened at noon.
Tesno said he drove to the apartment complex Ellis had listed as her address during the recess and couldn't locate her. Management at the complex said they didn't know of her, he added and said calls to the phone number she provided had proved unsuccessful as the number was no longer in service. She also could not be reached by Facebook Messenger, according to Tesno.
A confidential informant with the Grand Lake Task Force on Monday had testified that Ellis' children were present at the first controlled buy on Oct. 18 in which he took part. The informant also claimed Ellis was present during the second controlled buy on Dec. 7.
Tesno called his second witness, Earl Huston, to the stand. Huston is serving a sentence in the Mercer County jail for contempt of court. During his testimony, Huston said he has been friends with Niemeyer for 20 years and was present at the time of the second controlled buy. Huston said the confidential informant and Niemeyer had a conversation that day but said he was positive that no drug or monetary exchange had taken place. He said he could not recall what was said in the conversation.
Fox asked Huston if he were high when the informant and Niemeyer were having this conversation. Huston said he was using at the time. Fox said Huston's altered state at the time affected his ability to testify.
Niemeyer was arrested at his residence in the 600 block of North Walnut Street on March 26. He reportedly had sold 1 gram of methamphetamine for $50 on Oct. 18 to the informant and another 3 grams to the same informant for $100 on Dec. 7.
In addition to the children reportedly present at Niemeyer's home during the Oct. 18 transaction, both transactions took place within 1,000 feet of a school. Niemeyer's residence lies a block and a half from Celina Immaculate Conception School, according to the charges.
Grand Lake Task Force special investigator and Celina Police Officer John Barker was the primary contact for the informant. Barker said the informant had previously called the Celina Police Department with tips on drug use and trafficking in the community.
The informant was about to be indicted on several charges, Barker said. In August, the officer offered help with the charges and to pay the man $20 per controlled buy in exchange for becoming a confidential informant.
Niemeyer's case was sent to the adult probation department for a presentence investigation. He will be sentenced at a later date.
Niemeyer also was indicted on June 20 for the following charges: one count of aggravated possession of drugs, specifically methamphetamine, and forfeiture of money in a drug case, a third-degree felony; one count of possession of heroin and forfeiture of money in a drug case, a fifth-degree felony; one count of aggravated possession of drugs, specifically methamphetamine, a fifth-degree felony; one count of possession of heroin, a fifth-degree felony; one count of aggravated possession of drugs, specifically fentanyl, a fifth-degree felony; one count of permitting drug abuse, a first-degree misdemeanor; and one count of possessing drug -abuse instruments, a second-degree misdemeanor.
Niemeyer has pleaded not guilty to all charges. His pretrial hearing is scheduled for 9 a.m. July 17. He is being held on $75,000 bond, subject to a 10% cash option.