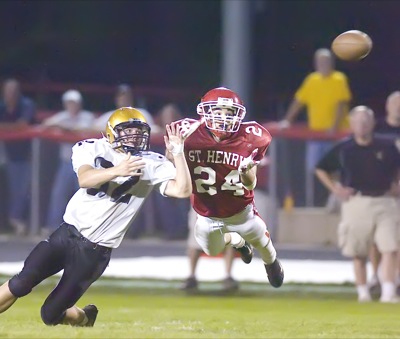 By Daily Standard Staff
A photographer and a writer for The Daily Standard were awarded first through third place awards at the annual 2008 Associated Press (AP) banquet held on Sunday in Columbus.
Staff photographer Mark Pummel earned a first-place award for best sports photo for an entry titled "Football Catch."
The judge called Pummell's entry the "perfect football photo."
"Every element is in place at this optimal angle for an instant read," the judge wrote. [
More
]