Wednesday, January 26th, 2011 Stories in The Daily Standard
Online Local News Stories
COLDWATER - Butler Township Zoning Commission members unanimously voted to not recommend rezoning Steve Klosterman's land to allow for a manure digester. Klosterman wants his 10-acre plot at the intersection of state Route 219 . . .
NEW BREMEN - The village's newest employee works cheap and requires no health insurance or various fringe benefits with the exception of well-balanced meals, a roof over his head and occasional dog treats. Chase, a 2-month-old . . .
ST. MARYS - The St. Marys Roughriders' boys basketball took a break from the rigors of the Western Buckeye League on Tuesday night and used a great defensive effort to key a 63-28 rout of the Greenville Green Wave at MuroTech Cou . . .
Print Edition Only News Stories
• More parking sought for Celina-Coldwater bike path
• New Bremen council seeks funds to upgrade towpath
• BOE looking into need of new levy
• Mercer County third in state for low unemployment
• Massage therapist aids those in pain
• Beer Barrel Pizza to open in St. Marys
• Family makes strides toward healthy living
• Concerns over "tradition factor"
• Cavaliers bury Tigers with strong first half
• Flyers win third straight contest

Photo Albums
Wednesday, January 20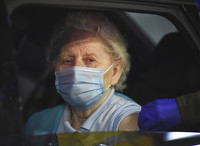 Tuesday, January 19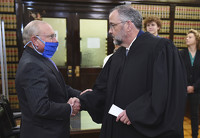 Tuesday, January 19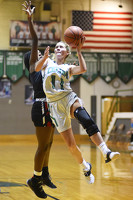 Tuesday, January 19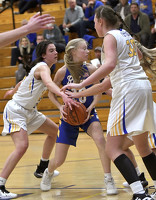 Online Video
Friday, May 1