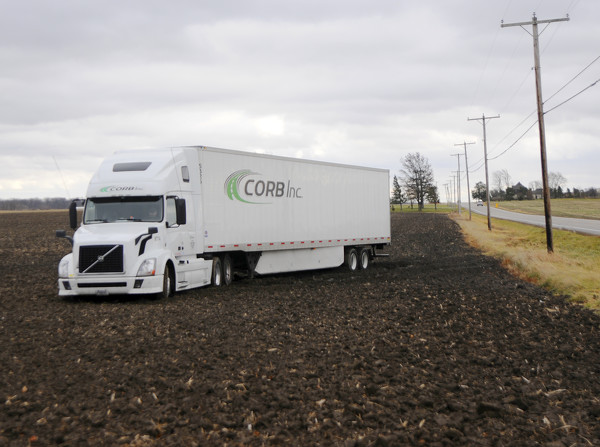 High winds whipped through the area on Wednesday, topping out at more than 50 mph and leading to reports of downed tree limbs and power lines.
National Weather Service Meteorologist Brian Coniglio on Thursday said these reports were scattered and none of them caused any major damage.
Alleged shooter to get new attorney
WAPAKONETA - A Columbus-area man charged in connection with a deadly 2018 shooting in St. Marys will have a new public defense attorney after his lawyer was allowed to withdraw.
Agency offers Celina emergency overdose kits
CELINA - A mental health and substance-abuse services provider is offering the community an opioid overdose reversal drug kit at no cost in a bid to save lives.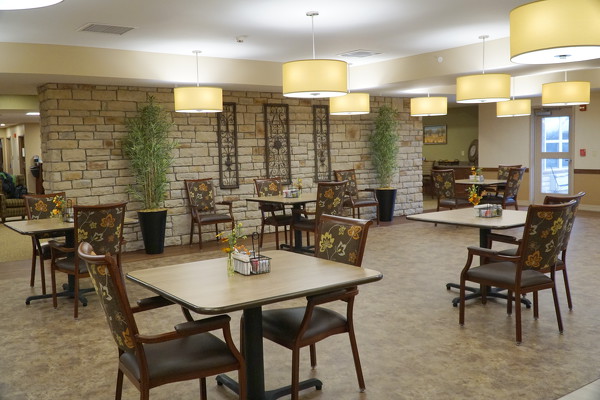 St. Marys Rotary members tour assisted living, nursing home
ST. MARYS - St. Marys Rotary Club members took a tour of the newly constructed Vancrest of St. Marys, which includes nursing home and assisted-living facilities, as well as a wellness and rehabilitation center created through a partnership with Joint Township District Memorial Hospital.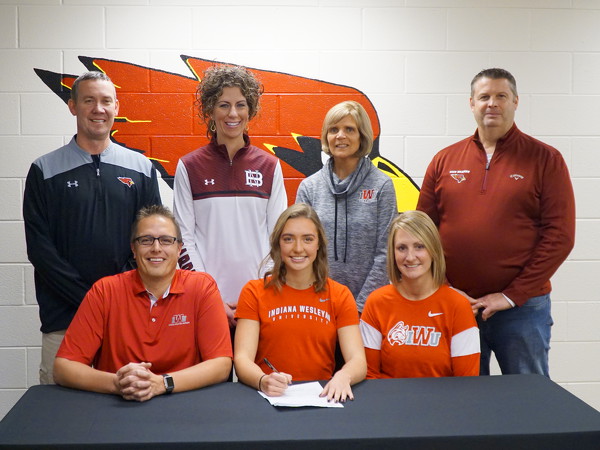 NEW BREMEN - Macy Puthoff made a name for herself as a two-sport athlete in Ohio.
She'll cross state lines for her next athletic chapter.
On Wednesday, the Cardinal volleyball/track and field standout signed her letter of intent to play both sports for Indiana Wesleyan University.
Curtain Call
Redskins rally to win 1996 state semi
With a 30-plus game winning streak in their back pocket, two-time defending state football champion St. Henry passed its first 12 tests in 1996 and roared into the Division VI state semifinal at Wapakoneta against Hardin Northern with a perfect 12-0 record.
Eagles open season with victory
Compiled by Gary R. Rasberry

Grand Lake Christian opened its season this week with a 66-35 win over the Lima Eagles in Independent Christian Schools of Ohio Conference play.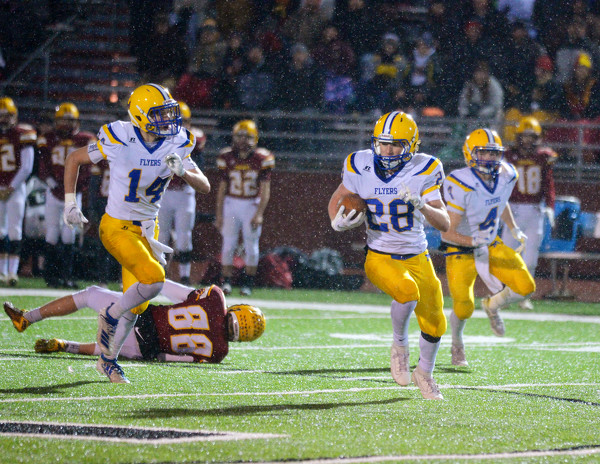 Flyers meet Patriots at state semis for second time in four years
Marion Local verses Patrick Henry in the state semifinal.
Sound familiar? It should.
For a second time in four years, the programs clash in the s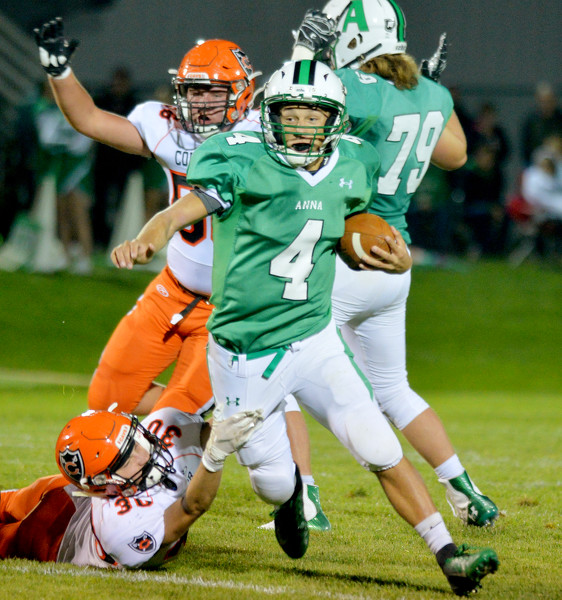 Anna running back Riley Huelskamp opened the Division VI postseason with back-to-back 290-yard rushing games.
It made his 157-yard, three-touchdown performance against Archbold last week seem subpar.
State Football Semifinal Schedule
Division I - Games at 7 p.m., Tonight
No. 9 Cincinnati Elder (11-2) vs. No. 5 Springfield (12-1) at Piqua Alexander Stadium
No. 1 Mentor (13-0) v