HVAC business coming to Minster
Village to sell land to Chilltex
MINSTER - Village officials are preparing to sell two acres of land in the Minster Industrial Park to ChillTex, an Anna HVAC company.
Village counc
Parkway board looks to renew levy
ROCKFORD - Voters will likely be asked to consider a Parkway Local Schools income tax renewal levy on the March ballot.
School board members on T
NEW BREMEN - There's more than meets the eye when it comes to being on a high school robotics team, New Bremen/New Knoxville Rotarians learned Tuesday morning.
Cost rises for logjam removal on river
CELINA - Mercer County commissioners on Tuesday approved a change order for this year's phase of the ongoing St. Marys River logjam removal project, bumping the contract's price up $12,462 to $49,499.
Officials await lab results
FORT RECOVERY - Mercer County Sheriff's Office investigators are awaiting lab results from the driver involved in a deadly single-vehicle crash early Saturday in Fort Recovery.
Residents should not plow driveway snow onto roadways
Mercer County Engineer Jim Wiechart reminds residents living on county and township roadways not to place snow plowed from private driveways onto the roadway.
County economic agency wins award
KANSAS CITY, Missouri - The Mercer County Community and Economic Development Department recently received the 2019 National Rural Economic Developers Association Organization Excellence Award for implementing its rural economic development program.
Area Roundup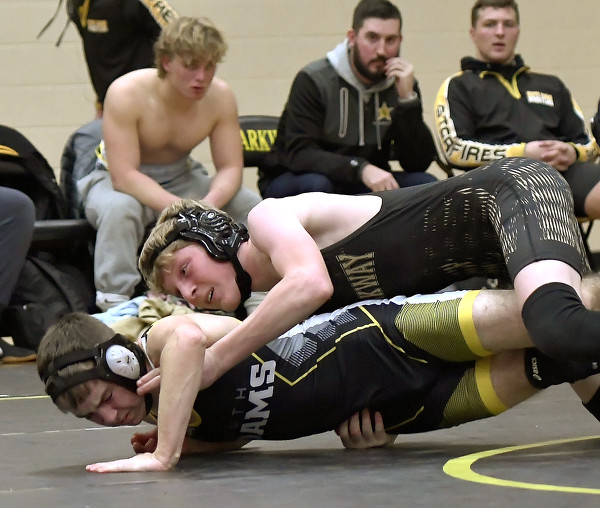 Compiled by Colin Foster

Parkway hosted Indiana neighbor South Adams for a dual wrestling match on Tuesday night.
The Starfires came away with a 60-24 win over the Panthers.