Saturday, June 16th, 2007 Stories in The Daily Standard
Online Local News Stories
The status quo of Grand Lake is unacceptable and something has to change, said newly-appointed ODNR Director Sean Logan during Friday's annual Legislative Day on the Lake. Logan said he sees a "clock ticking" for the lake and . . .
Celina's planned addition to the city's water treatment system will cost water customers about $7.5 million based on current construction and equipment bids - about 67 percent more than originally projected. That cost far excee . . .
NEW BREMEN - Rita Heitkamp remembers telling the blonde-haired girl that one day she could wear grandma's wedding gown. She said excitement danced in the youngster's eyes before something else caught her attention. Nearly 20 ye . . .
Print Edition Only News Stories
• New rules delay likely
• Renovation of restrooms flushed for this summer
• School handbook adds rules for absence, cells
• Area emergency personnel receive state recognition
• Coldwater pedestrian injured when hit by car at crosswalk
• Coldwater offense scores 17 runs in win
• Bruggeman to play for Team Ohio in Oklahoma this week
• Mariners win in the ninth on the road

Photo Albums
Saturday, May 18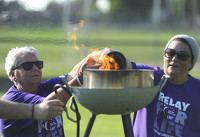 Friday, May 17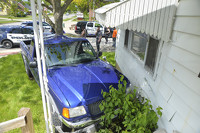 Friday, May 17
Friday, May 17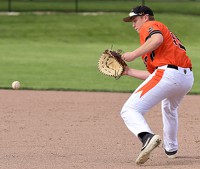 Online Video
Friday, October 12